JACK Stuff

Get the new JACK apps
Available now for iPhone, iPad and Android devices.
Take the family to the panto!
Win a bunch of tickets to see Robin Hood!
Oxford University Rugby Club
Follow the blues this season...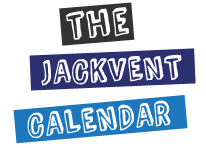 The JACKvent Calendar
Save loads on great deals this December in Oxfordshire!
Childish Things
Coming to The New Theatre on March the 24th and 25th - snap up your tickets now!
Is your site mobile friendly?
Are you losing valuable customers to your competitors? We can help!